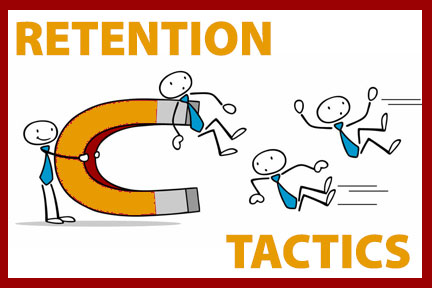 When your Head of School, Board, or even a parent asks, "how many of our families are returning next year?", do you start to squirm in your seat? Even as hard as schools do to recruit new families, that pesky re-enrollment number is often so frustrating. Families often choose not to re-enroll because of a few common reasons:
MONEY – probably the most common reason given (true or not)
MOVE – don't you hate hearing that a good family is being relocated?
MALCONTENT – while you hate to see them go, sometimes it's for the best
MAYBE – these fence-sitters are some of the most common culprits
So what can you do about these reasons?
In terms of MONEY, it is likely not really the COST of tuition/fees, but the VALUE they perceive they are receiving. Even a 4% increase in tuition does not usually make it suddenly unaffordable. It just happens to be the straw that gives families a reason to jump ship because of a lack of perceived value. To minimize this, showcase student successes, especially in graduating seniors (scholarships and college acceptances) and alumni (have them testify to their preparedness for the university-level of work).
On those who are MOVING or in the group of MALCONTENTS, there is not a lot you can do here. However, conduct personal exit interviews face-to-face so you can tone down any frustration they may have (the latter group for sure). By offering a listening here, you are absorbing their rage/frustration so that they are less likely to rant on Twitter or give you a negative 1-star review. Give them a voice. On the flip-side, if someone is happy but forced to move because of a job out of state, invite them to give a glowing 5-star review as they leave!
As far as the MAYBE group, these fence-sitters must be identified, by name. Ensure each division leader (principal) has a list of every student in their grades who yet to re-enroll. Enact a swift communication plan for personal phone calls and hand-written notes (don't just send emails). Find out the reason behind their hesitation. Sometimes, they are waiting on a tax refund or a summer bonus. But do not assume, only to find out in August that there was something else behind their not re-enrolling.
With these three ideas, I hope you retention numbers climb back up!
If I can help you with installing a recruiting, retention, and referral (word-of-mouth) marketing system, contact me so we can have a free phone consultation to see if we might help you.
Randy