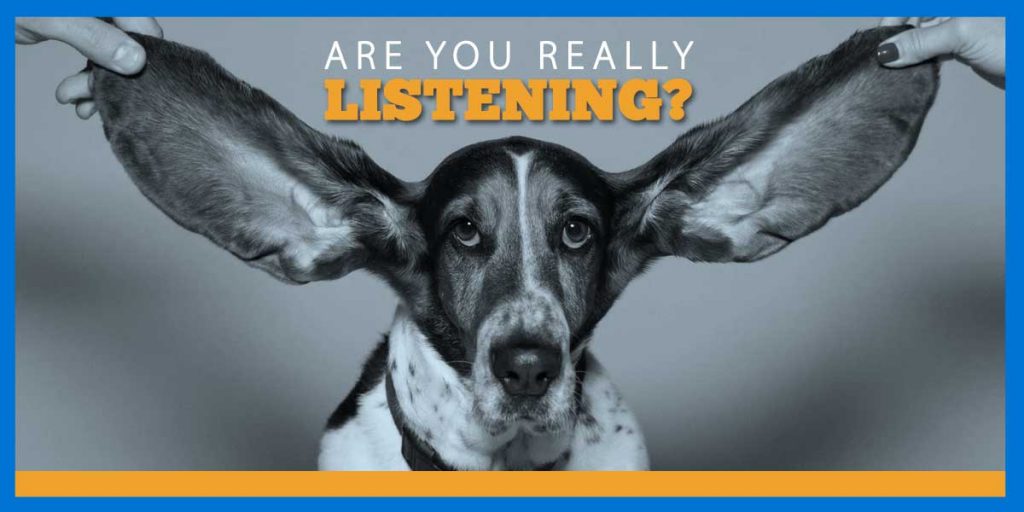 Over the years of helping Christian schools around the country, I have seen the value of leadership questioning, listening, and schools making the necessary adjustments to grow their enrollment.
Many of you have heard it said, "God gave you 2 ears and only 1 mouth." Even in the Bible, James says, "Be quick to listen, but slow to speak." Questions are an important part of learning what people like, learning what they don't, and learning what are the priority issues to address to change the trajectory of enrollment. Here are some key areas to ask questions:
PRE-ENROLLMENT
Your admissions team should be great question-askers. Before you talk about the school, ask your future families to talk about themselves. Remember this mantra: "it's not about you, it's about them." While you want to sell them on your school, your interest in their situation will be the first step in convincing them that your school is best for their family. If it's all about you, then future families start to hear a canned speech and they can smell that from a mile away!
"What do you like to do outside of school?"
"What are you favorite subjects in school? Least favorite?"
"If you do make a change from public to private school, what would imagine being the best part? hardest part?"
"Who are you rooting for in the championship game this weekend?"
"Who has been your favorite teachers in the past few years and why?"
"What makes it hard to fit in where you are?"
"Are you interested in one particular sport or are you willing to try new ones?"
One of the things I teach my Christian school clients is to learn the "need/problem/pain/frustration/fear" of their ideal family (target market). The way you discover this is a series of questions. You can then use the answers given in your marketing so you can address not only the important things about your school, but you can show them that your school can be the answer to their need, the solution to their problem, and the alleviation of their fears.
ENROLLMENT PROCESS
As you walk through the enrollment process with a new family, always ask questions:
"Does the paperwork make sense?" or "Did you find the online application intuitive?"
"What are you most excited about coming to our school?"
"What are the things that make you the most nervous about starting a new school?"
"Do you have any questions about dress code, start times, schedules, etc.?"
"Have you had a chance to meet your principal? the head of school?"
"Would you like to join our Parent Teacher Organization?"
"Is there anything we can improve in the new family orientation?"
FIRST 100 DAYS
Especially with your new families, you need to ask some questions within the first few months of school (like before Thanksgiving):
"How are you/How is your child fitting in? Friends yet?"
"Are we delivering what we promised? Is there something way different than you thought it was going to be?"
"What has been the hardest part of transition to a new school?"
"What could we have told you before school started that would have helped make your first few months better?"
"What teacher/administrator/coach has made the most impact so far?"
"Is there a teacher/administrator/coach that rubbed you the wrong way or that you are having difficulty with?"
"What have you witnessed that has surprised you? (good and bad)"
PARENT SATISFACTION
A formal parent satisfaction survey/interview is always worth doing. I prefer finding this information out mid-semester, in hopes that you have time to make adjustments (or at least a pledge for future changes) before re-enrollment decisions are made in the spring. If you survey in May, you get parents and students who are busy, stressed and tired anyway, so they are likely not as positive about the school as you might hope. Plus, their responses give you little time to work on anything. Those who are fed up have already checked out mentally and likely already checked out other schools (maybe even applied to a few).
Measurable Questions: quantitative questions allow students/parents to rate various categories/topics/programs/people on a numbering scale. This allows you to do some data analysis at the end, averaging numbers to give you tangible (and easy-to-understand) snapshots about how your constituents think. If you survey 100 people and on average, they rate your internal communication as a 4 out of 10, then you have some work to do. As well, if you see that they rate your school an average of 8 on academic quality in the high school, then you can rest easy and encourage your teachers with good feedback.
Open-Ended Questions: qualitative questions give more opportunity for individuals to expand their responses. In an online survey (or paper survey), people can write out their thoughts that will give you anecdotal evidence. It also might give some explanation why you have a low average rating on the sports program. If you are just looking at the quantitative results, you could draw conclusions that the head coach is terrible. But more elaborate responses might give you clues that it is a triangle of 3 assistant coaches that are really the source of the problem. Perhaps the head coach can be more intentional in addressing issues, but you may want to do more corrective action around the other 3 coaches if stories start to emerge. I've seen this happen (not with a sports program, but something similar). While it takes more time, I think beyond a paper or online survey, actual interviews with students and parents provide a wealth of information and insight. You might be able to have someone on the inside to elicit honest responses in a safe environment. If you need an outside entity, I have done this on multiple occasions. I ask, listen, and collect the data to provide some suggestions on improvement/change.
EXIT INTERVIEW
Rarely do you ever want a family to leave but if they do go, do whatever you can to ask them some questions. Keep it simple:
What is one program, person or policy that we could have changed/adjusted that might have caused you to rethink your decision to leave?
Do you see any area of strength of our school that you will miss?
The last question may seem odd here, but I suspect more often than not, a family does not leave because they want to. They usually felt driven out by a particular issue. Finances can be the cause, but oftentimes, it is only the cover cause. There may be a problem with a particular administrator or lack of a program that might be true impetus for their departure. But in the end, most departing families will still have some good things to say about the school. They may say, "we just have to find a school that's better equipped for my child who has an interest in band, but we are going to miss the family atmosphere and my son is really grieving that he won't get to have Mrs. Johnson for French next year."
THOUGHTS ON EXIT INTERVIEWS:
ANONYMITY: Always send a link to an anonymous online survey. Keep it short, but ask questions where they can rate you numerically in various categories. But also give them an open-ended box to write all they want. Assure them repeatedly of the anonymity. Ask them to be brutally honest. Don't just say, "Is there any way we can improve?" Ask them, "How did we get it wrong?" The latter ensures them that you are wanting true answers. I also recommend that, when possible, invite people to step out of their anonymity and share more details with the head of school via email. Some people do not care about the anonymity but just want to be heard. Absorbing their rage via email or in person decreases the chances that they write a nasty online review in frustration.
IN-PERSON: Always try and get a sit-down interview with someone in leadership, preferably the head of school or vice president. Let this be a listening situation, not a time for the school to defend itself or to try and explain why the family is getting it wrong. Just listen. In this way, you are hoping to absorb as much hostility as there might be. The last thing you want a family to do is to leave mad, and then blast you with a really negative 1-star review on Google or Yelp. Take the honest feedback, listen well, and where appropriate, apologize or express regret/remorse over how the school did not measure up to their expectations. You want to have the family leave admitting that they were at least heard. Sometimes (though rare) this might change a mind on the spot, or maybe after a year of trying the new school, they return. Always end the conversation with, "we hate to lose any family that shares our mission. If you ever find yourself in a place of wanting to return, we would welcome the opportunity to discuss what changes we might have made to improve to make our school even better." Of course this does not apply if you perceive the family not to be mission-appropriate, but if they are a good fit, do what you can to reach out in hopes that they might reach out to you again some day. Who knows? Perhaps they might say to a friend, "well, it didn't work out for our family, but if you are looking for a school that feels like family, you need to try it out yourself." That's much better than a negative 1-star review on Google!
The great Christian motivational sales guru, Zig Ziglar, once said,
"Asking the right question and listening to the answer is a great relationship builder, which is important to the persuasion process."
Are you listening? Or are you just talking?
Email Randy if you would like his help in asking the right questions at your school or to schedule a FREE 30-minute phone consultation.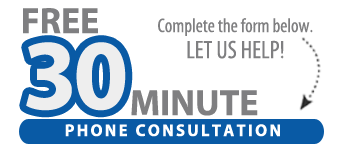 Buffer