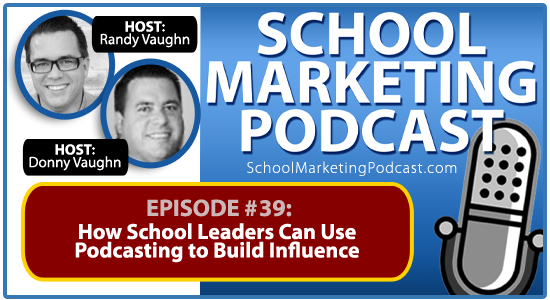 If you are the Head of School, you know your role is about INFLUENCE. This impact current families, donors, alumni and of course, prospective families.  But what are the tools you are using to build that influence?
If you relying on personal interaction, you will be effective but very limited to how many people you can shake hands with and have a conversation.  And frankly, for most prospective families, they likely consider you "out of reach" and not very accessible.  If you wait until they are on your campus to have a conversation with them or to give a presentation at an Open House, you have lost the opportunity nurture those prospective families much earlier in the enrollment process, thus possibly missing out on the critical step in developing these future families into LOYAL AMBASSADORS (families who REPEAT and REFER).
Social media affords us many opportunities to reach your prospective families with your influence.  You should likely be on Twitter (here's a quick course on getting started on Twitter) and you should consider starting a blog (here's how you can launch a blog in 15 minutes or less).  But in this episode of our bi-weekly podcast, we introduce the possibility of podcasting.
Podcasting is growing in popularity as a tool to build influence. Podcasting allows you to:
INFORM,
be INTIMATE with your audience audience,
go IN-DEPTH and behind-the-scenes,
share INSIGHTS and stories, and
INSPIRE current and prospective families!
In this episode (only 14 minutes and 29 seconds long), you will explore these 5 reasons why every head of school, administrator or school leader should start podcasting now!. See our shownotes at the conclusion of this post.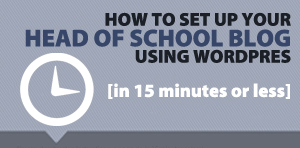 SHOWNOTES:
John Jantsch (episode #35) –check out the tool John suggests to be the best tool for someone in leadership at a school
See below or click here for more PODCAST episodes.
Suggest a TOPIC or GUEST for the school marketing podcast.
Review our podcast in iTunes – your positive feedback tells other school marketing, admission and communication professionals that this is worth their time (remember, most podcast episodes are only 14 min and 29 seconds long!)
TIP: If you want to know more about podcasting, follow Cliff Ravenscraft, also known as the Podcast Answer Man!
Buffer