This has been months in the making (and that's an "in progress" statement) – but I am eager to finally start a podcast uniquely positioned to help private schools fill seats and stop wasting money!  I anticipate sharing podcast episodes where I share marketing resources, tips on using social media, innovative strategic approaches and ideas for word-of-mouth marketing.  But I'm really excited about conducting GUEST INTERVIEWS with other school marketing folks, school administrators, or other experts who have ideas that can benefit a private school, independent school, Christian school, etc.
* NOTE – this is not a compensated interview NOR does it cost to be on the show (it is invitation only)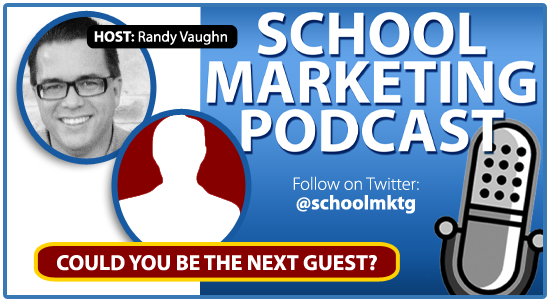 Take the following steps to get involved with the private school marketing podcast:
Also, follow our Facebook and Twitter feeds to get the latest podcast episode.
– Randy
Buffer