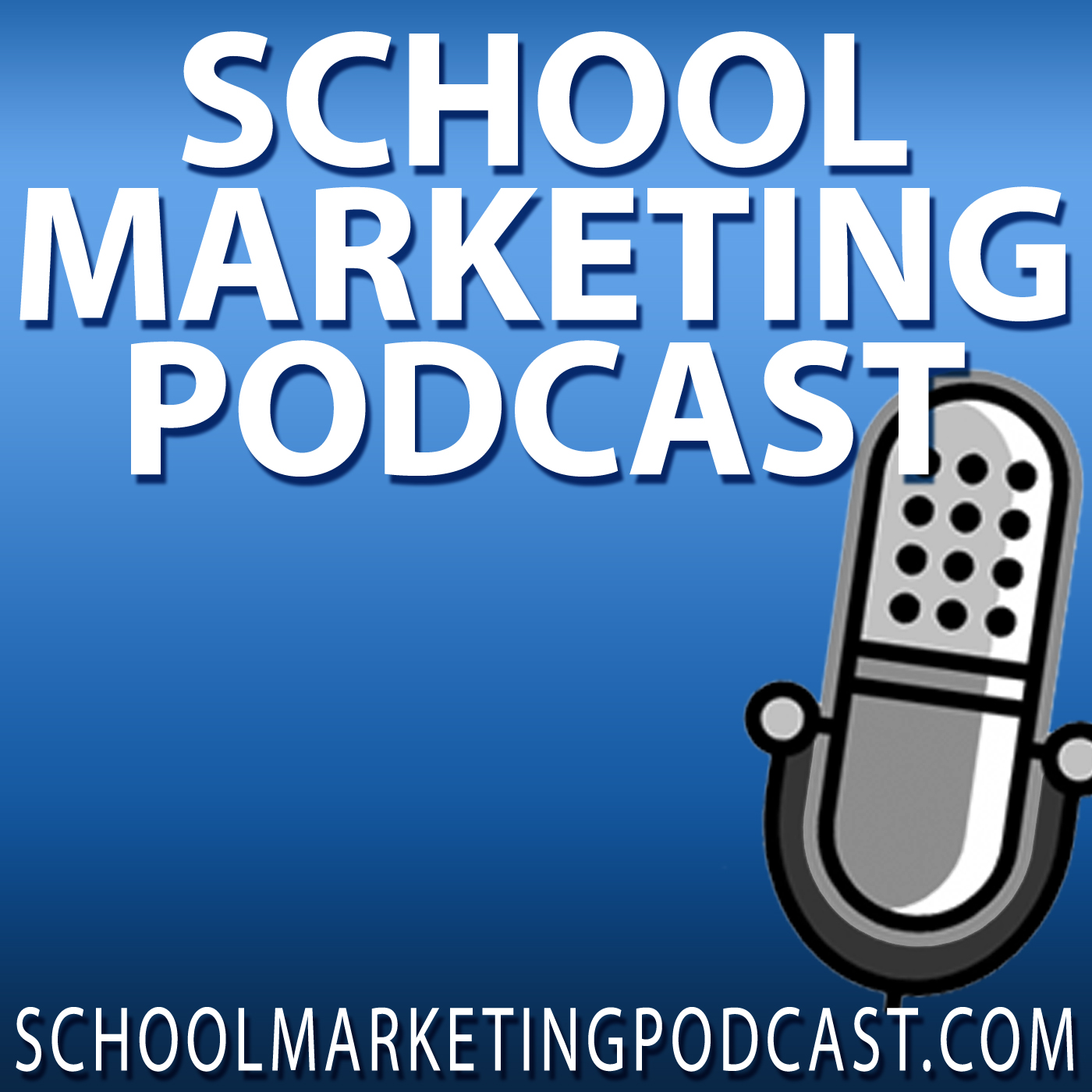 (iTunes and Stitcher Radio links are below)
HISTORY
We launched our school marketing podcast in 2012 as a fulfillment of our goals to reach a wider audience of private and Christian schools. We saw a void in the market where virtually no other podcast like it had ever been done before. It remains a one-of-a-kind podcast exclusively reaching admission and communication professionals from Christian schools. Heads of schools are also listening and telling us they enjoy the unique delivery option
Our premier episode was a power-packed conversation with Dr. Rick Newberry of Enrollment Catalyst and Brendan Schneider of Sewickly Academy and publisher of greater internet marketing for schools through SchneiderB.com. We were brand new and the audio shows our "humble beginnings" but it was an exciting debut! Click here to hear our inaugural episode of the school marketing podcast.
WHO WE ARE (besides Randy & Donny Vaughn)
We launched our company name years ago as 1429 Creative. Under that name, we would serve small businesses, Christian ministries and any other organization who needed a systematic approach to marketing and communication. Being identical twins, we soon were being called the "Marketing Twins" by our friends and clients. That name stuck so we launched a website and business name under MarketingTwins.com. Later as we found a way to help Christian schools with installing a systematic approach to enrollment marketing, we launched this website, YourSchoolMarketing.com.
UNIQUE 14:29 FORMAT
As the name "1429 Creative" resorted to a structural name only (our clients would work with us as The Marketing Twins or Your School Marketing), we grieved the loss of the origin of "1429" – which has 2 significant meanings to us:
from Matthew 14:29, Jesus speaks a command to Peter to "Come!" This invitation of Christ is the bedrock of our faith, but also the walking on water by Peter reminds us that through faith, we can act courageously. Frankly, when we started our business, "getting out of the boat" was the hardest part!
1429 is also the street number of the house where we grew up – 1429 Cherry Blossom drive in Littlefield, Texas. This reminds of our family roots and the days where we could only dream of having a business of our own someday. Of course, now that I have given you our home address, I guess we should warn our parents about the paparazzi who will be there to seek interviews and obtain unauthorized autographs. (Or maybe that's just part of the dream as well.)
So as we launched our podcast, we weaved the 1429 into the format, limited most of our podcast episodes to 14 minutes and 29 seconds! Some of our guest interviews are longer but for the most part, we who struggle with brevity do our best to provide a rich conversation about Christian school marketing in under 15 minutes. We also know that research suggests that an ideal podcast length is 20 minutes or less. This permits our audience to consume it during one run on the treadmill, during a commute to work, or during a break.
LISTENING/SUBSCRIPTION
There are 3 easy ways to listen to each episode of the school marketing podcast:
BLOG – each episode of the podcast has a corresponding post on our website. You can find a quick link to all of the podcast episodes by clicking here.
ITUNES (click here to subscribe) – if you have a iOS device, the Podcast App comes standard on your phone and is is one of the recommended apps when you first get your device. When you subscribe to our podcast, your podcast app will show a new episode within 24 hours of when we submit it. The iTunes listing seems to refresh 24 hours after we submit the episode, but the app itself is updated within minutes. It is the fastest way to get the latest content.
STITCHER (click here to subscribe) – this newest "radio on demand" platform provides us yet another opportunity to deliver school marketing ideas, tips and resources. Similar to iTunes, Stitcher provides a subscription that will update you through your app. Also significant, Stitcher is now being installed in numerous vehicles that will allow subscribers to catch their audio content in their cars, too!
SHOWNOTES
Each episodes includes shownotes inside where we include resources/articles/links mentioned in the episode. So while you are running, driving, or even working, you can come back later and take action on some of the ideas mentioned.
SUGGESTIONS WELCOME!
Suggest a TOPIC or GUEST for the school marketing podcast. If you have a question or comment about this episode or any of our school marketing podcast shows, leave us a voicemail or question on this page: yourschoolmarketing.com/question
REVIEW OUR PODCAST
Review our podcast in iTunes! Your positive feedback tells other school marketing, admission and communication professionals that this is worth their time (remember, most podcast episodes are only 14 min and 29 seconds long!)
With the buttons below, please share with your friends and colleagues about the school marketing podcast – thank you for listening!
Our Services: How You Can Work With Us
Download our FREE reports!
Connect with us on Social Media!
More ways that we can help your school
Private & Christian School Marketing