Responsive websites look great on ANY device!
(see two samples below)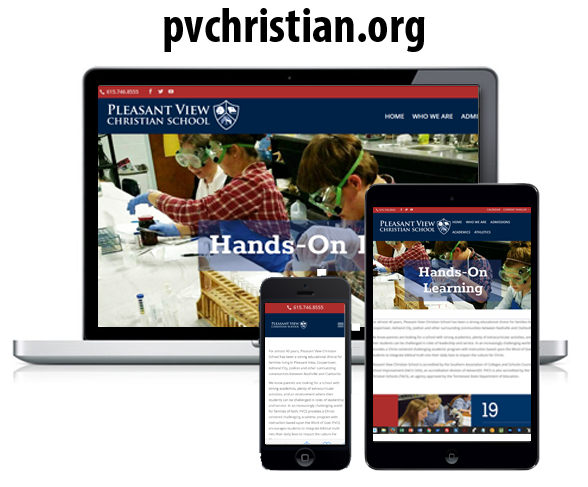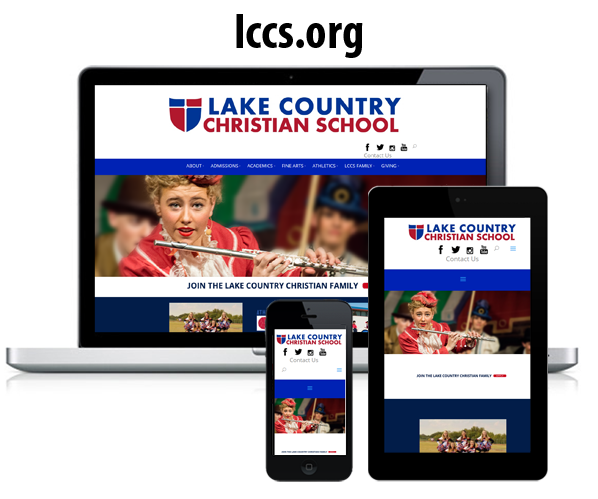 We believe the central "hub" of any marketing and social media system for a private or Christian school is their website. Having a website today means it must be "responsive" so it can adapt or respond to the particular device displaying the website. Your website should look just as good on a smartphone, tablet or laptop as it does on your desktop. But since those devices are all various shapes and sizes, it's important to ensure your school's website is responsive and mobile-friendly.
It's time to take your website to the next level without breaking your annual budget in the process. Some companies will charge you over $15,000 with very costly multi-year commitments just to update your website. We won't do that – plain & simple! We can usually create options that will work with any budget – we are confident in that! And they will make your school's website mobile-friendly and responsive. Google will reward you for being mobile-friendly (responsive) and new families will have a better chance to be able to find your school's website in their search!
WHAT IS IT LIKE TO WORK WITH US?: Take it from Jill R. at Plaza Heights Christian Academy, "I have been working with Randy and Donny for the past 2 years and it has been nothing but a pleasure! I am so very thankful for them! I appreciate so much their quick responses to questions and willingness to always help! Our website is complemented all the time and that credit solely falls to them!" Jill R.-PHCA
HOW LONG DOES IT TAKE?: We cannot guarantee you a time frame until we have a more in-depth conversation with you about your needs, time frame and several other contributing factors. However, it has been our experience that when clients are expeditious in providing us the content in a timely manner (text, media, etc.), we can often deliver a new website in around 1-2 months.

LET'S GET STARTED! Fill out the form below to get the ball rolling. We will then contact you for further details so you'll have the entire picture of what it will take to get your new responsive website up and running.
Our Services: How You Can Work With Us
Download our FREE reports!
Connect with us on Social Media!
More ways that we can help your school
Private & Christian School Marketing