Responsive websites look great on ANY device!
(see two samples below)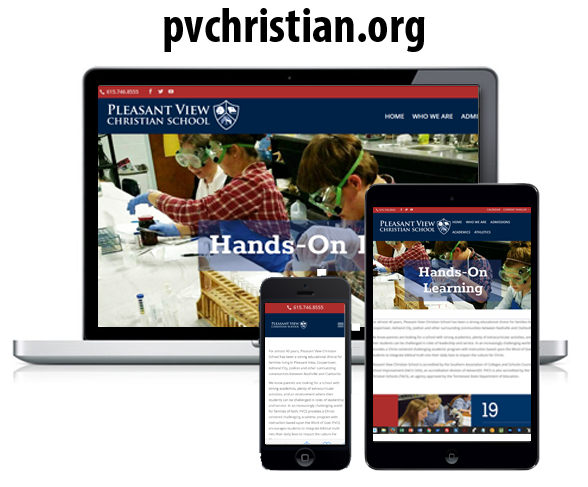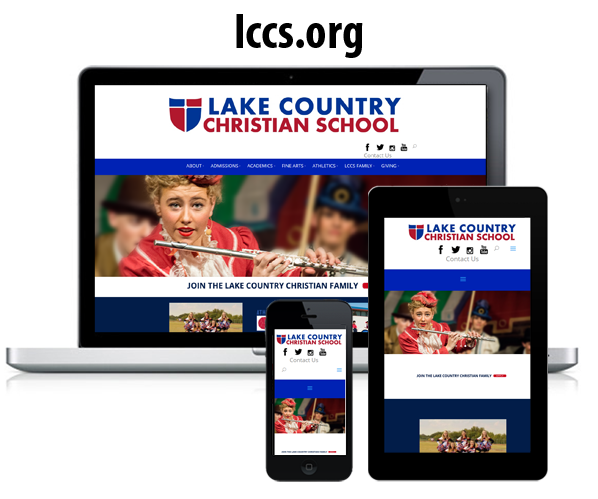 We believe the central "hub" of any marketing and social media system for a private or Christian school is their website. Having a website today means it must be "responsive" so it can adapt or respond to the particular device displaying the website. Your website should look just as good on a smartphone, tablet or laptop as it does on your desktop. But since those devices are all various shapes and sizes, it's important to ensure your school's website is responsive and mobile-friendly.
In April 2015, Google made the following announcement: "We will be expanding our use of mobile-friendliness as a ranking signal. This change will affect mobile searches in all languages worldwide and will have a significant impact in our search results. Consequently, users will find it easier to get relevant, high-quality search results that are optimized for their devices." (see article here) That's huge! As you seek to find new prospective families for your school, it's imperative that you rank high in the search engine game.  And Google is telling you that sites optimized or responsive will fair better than those websites that are not responsive. They have reiterated this important component in 2017 (see article here).

It's time to take your website to the next level without breaking your annual budget in the process. Some companies will charge you over $15,000 with very costly multi-year commitments just to update your website. We won't do that – plain & simple! Contact us for a quote and make your school's website mobile-friendly and responsive.  Google will reward you for it and new families will have a better chance to be able to find your school's website in their search!
HOW LONG DOES IT TAKE?: We cannot guarantee you a timeframe until we have a more in-depth conversation with you about your needs, timeframe and several other contributing factors. However, it has been our experience that when clients are expeditious in providing us the content in a timely manner (text, media, etc.), we can often deliver a new website within 60-90 days. There are numerous variables, but for example, if you signed up in May and we all worked together really hard over the early summer, there is a high probability of giving you a new website before your students come back to school in early August!
PROMO CODE:  If you have a promo code to use, be sure and enter it in the last entry on this form under "Promo Code / Question / Message / Inquiry" or you will not receive your discount.
Our Services: How You Can Work With Us
Download our FREE reports!
Connect with us on Social Media!
More ways that we can help your school
Private & Christian School Marketing