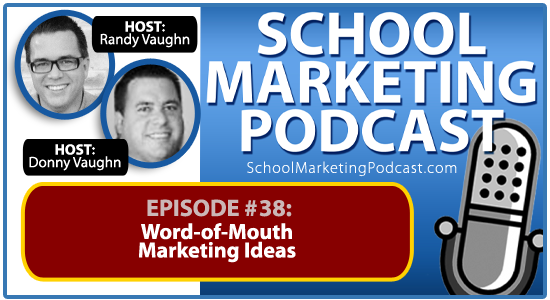 Word-of-mouth is commonly mentioned as the #1 source of referrals at every Christian school I work with.
Word-of-mouth marketing is also commonly mentioned as the #1 area of marketing private schools would most likely to learn more about.
In this episode, we answer two similar questions about getting more word-of-mouth conversations going with parents.  We also address the need for a parent ambassador group to encourage more word-of-mouth marketing at your school.
See our shownotes at the conclusion of this post.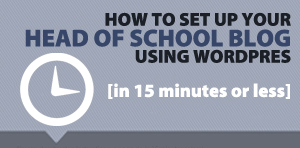 SHOWNOTES:
Andy Sernovitz's book, "Word of Mouth Marketing" – click link to buy via Amazon
Jonah Berger – author of "Contagious: Why Things Catch On" (great read about viral word-of-mouth marketing)
See below or click here for more PODCAST episodes.
Download our FREE ebooks (see bottom of page)
Suggest a TOPIC or GUEST for the school marketing podcast.
Review our podcast in iTunes – your positive feedback tells other school marketing, admission and communication professionals that this is worth their time (remember, most podcast episodes are only 14 min and 29 seconds long!)
Buffer