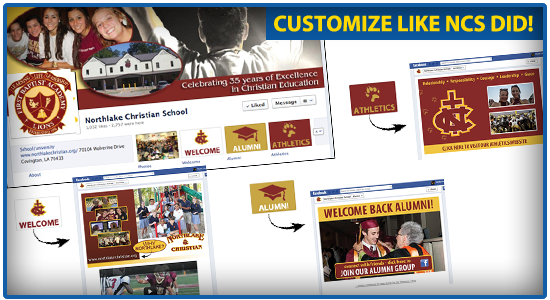 As you prepare for marketing events like a preview night or open house event, what if your Facebook page was a "virtual" open house?
What if they could get a "tour" of your school's uniqueness even before they called or came to your campus?
What if alumni could connect to one another which fosters a strong donor base among former students?
What if they could watch videos, see sports schedules, and even schedule a tour – without having to leave Facebook?
With a custom Facebook page, this is all possible!

(more…)