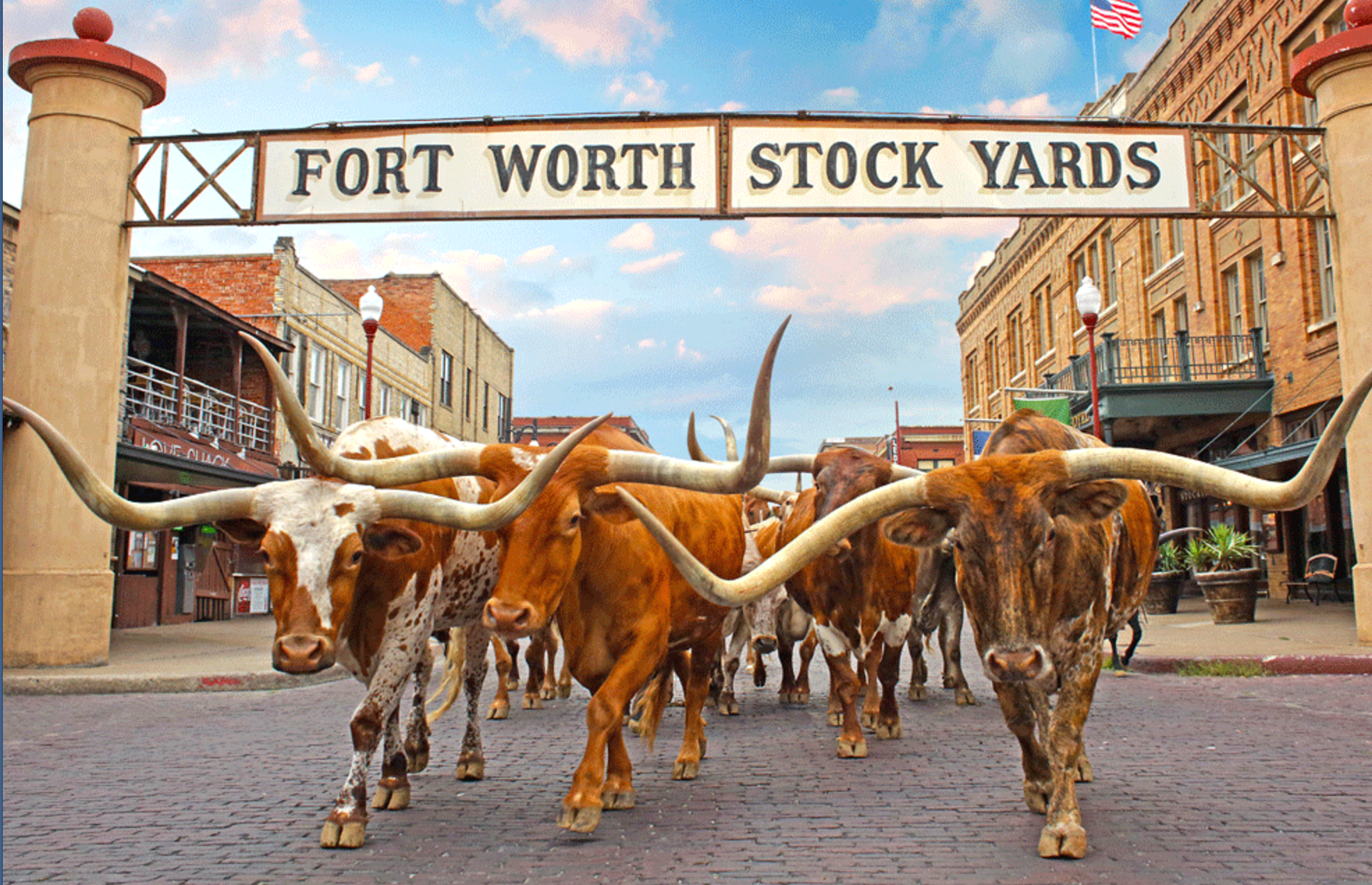 I am excited to welcome AISAP members to my town of Fort Worth, Texas!  I am honored to be on this year's Faculty and I will be teaching along some other amazing school marketing leaders. You can read more about the Faculty here. I would love to see you in my MarCom class called, "Why You Should Be using Pinterest and Instagram to Market Your School".  Here's more of what you will learn in my class:
Visual content matters in a cluttered social media world.  Instagram and Pinterest are two exciting platforms that not enough schools are using to market themselves to prospective families.  Both of these platforms are also perfectly suited to cultivate a strong loyal ambassadorship among current families, but their power to connect with prospective students and their parents is not being harnessed by schools.  In this session, you will learn why these two platforms are unique for reaching your target audience and creative and practical suggestions on the type of content that you should post in each platform.  Even though you are already busy enough with Facebook, Twitter and YouTube, you will also learn the tools that successful schools use to incorporate Pinterest and Instagram into your marketing system of recruiting, retention and referrals.
I call Fort Worth home now and have for pretty much the last 25 years. It's a great city – here a few of my favorite fun facts about Fort Worth:
NOT DALLAS – it's a longtime rivalry between the two neighboring cities that make up the DFW metro area. But Fort Worth folks do not like it when out-of-towners lump us all into one big city. When you are coming to the AISAP 2016 Annual Institute, you are coming to Fort Worth, not Dallas (said with a little wink and a lot of swagger). I grew up out in West Texas but spent holidays and summers visiting my grandparents not too far from The Worthington Hotel where the conference will be this year. He used to tell me stories of how the mayor of Fort Worth would take a sack lunch from home when having to have meetings in Dallas because he didn't want to "put any good Fort Worth money in Dallas county!" That's rivalry!
WE WERE ONCE A REAL FORT – the U.S. War Department established Fort Worth in 1849 as the northernmost of a system of forts for protecting the American Frontier after the end of the Mexican–American War. The City of Fort Worth continues to be known as "where the West begins." After the Mexican–American War In January 1849, U.S. Army General William Jenkins Worth, a veteran of the Mexican–American War, proposed building ten forts to mark and protect the west Texas frontier. After his death, his successor was assigned to find a new fort site near the confluence of the West and Clear Forks. On 6 June 1849, General Arnold established a post on the banks of the Trinity and named it Camp Worth in honor of the late General Worth. In August 1849, Arnold moved the camp to a north-facing bluff that overlooked the mouth of the Clear Fork. The US War Department officially granted the name "Fort Worth" to the post on 14 November 1849.
COLLEGE SPORTS – in college football, the BIG 12 is one of the best conferences and Fort Worth is home to the Fightin' Frogs of TCU (that's "horned frogs", not just regular little Kermits. Here's how TCU describes their mascot).
PRO SPORTS – admittedly, Dallas has the Stars in Hockey and the Mavericks in the NBA. But since Fort Worth is the county seat of Tarrant County, we like to lay claim to the NFL great Dallas Cowboys and one of the greatest teams in the MLB, the Texas Rangers. Both the Cowboys and Rangers play their home games in Arlington, which is another great city in Tarrant (not Dallas) county. Another braggin' right!
GOLF CARTS AND FAST CARS – Fort Worth also hosts the annual Colonial golf tournament and north Fort Worth is where you can find the Texas Motor Speedway, one of the largest NASCAR racing facilities in the nation!
BETTER DOWNTOWN THAN BIG D – I continue my defense of Fort Worth by stating the obvious to anyone who lives in the DFW area: Fort Worth's downtown experience is far above that of Dallas! I'm sure there are varying opinions from locals, but while I lock my doors in Dallas, I gladly take my family out walking around the amazing open air downtown experience in Fort Worth's Sundance Square.
NO BOOTS – while Fort Worth is know as "Cowtown", not everyone wears boots and belt buckles. At risk of being kicked out of town, I admit I do not currently own a pair of boots. But if I was going to own a pair (like I did when I was younger), I would own a pair of Justin boots, made right here in Fort Worth, Texas!
MONEY IS MADE HERE – even though the economy is great in Fort Worth, I am actually literally referring to the. U.S. Bureau of Engraving and Printing Western Currency Facility in Fort Worth where  60 percent of America's paper money is printed. The only other place money is printed is in Washington, D.C.
COWBOY & CATTLE CULTURE – while Fort Worth is a cosmopolitan city, there is a lot of cowboy and cattle culture around. Fort Worth is home to the oldest stock show and rodeo in the country – the Southwestern Exposition and Livestock Show (our family attends every year!) Fort Worth also hosts the world's only twice-daily cattle drive in the Stockyards National Historic District.
TRADE IN THE BOOTS – Fort Worth is home of the Cowtown Marathon, Ultra Marathon, Half Marathon and 5K and 10K events. The Marathon and Ultra are both Boston Marathon qualifying events. As a matter of fact, Fort Worth's Cowtown Marathon is the largest multiple-distance event in Texas.
JFK – President John F. Kennedy delivered his last public speech at a Fort Worth Chamber breakfast before leaving for Dallas, where he was later assassinated that day in 1963.
MUSING OVER MUSEUMS – if you have the time to visit any of them, Fort Worth is frequently called, "the museum capital of the Southwest." There are dozens of galleries and museums around the area, but within walking distance of downtown and The Worthington Hotel you can find 5 major cultural museums: Modern Art Museum of Fort Worth, Kimbell Art Museum, Amon Carter Museum of American Art, Fort Worth Museum of Science and History and National Cowgirl Museum & Hall of Fame.
STRAIT COWTOWN SONG – American's "King of Country Music", George Strait, rose to stardom in the early 1980s. Especially notable on his rise was the release of his wildly popular 1984 hit, "Does Fort Worth Ever Cross Your Mind."
FOOD – it's hard to pin down my favorite but Fort Worth is well known for its amazing taste in Tex Mex food, great bakeries (a friend of mine owns the Swiss Pastry Shop which sells its world renown Black Forest Cake) and recently was named by readers of Conde Nast Traveler as one of the Top 10 Burger Cities in America (Fort Worth is #6 and the top-rated city in Texas for burgers!)
Can't wait to meet you in Fort Worth!
~ Randy Vaughn, School Marketing Consultant, @schoolmktg
MORE INFO ABOUT MY CONSULTING SERVICES
Buffer