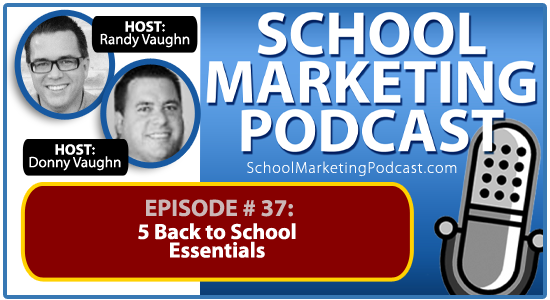 It's SUMMER . . . but it is almost time for school to start again! For some private schools, school begins mid-August which is now just a little over a month away. The fall marketing season will be in full swing in less than two months and that is not the time to start scrambling, trying to figure out what to work on.
In this episode, we talk about 5 essential marketing tools you need to have launched and ready to go.
See our shownotes at the conclusion of this post.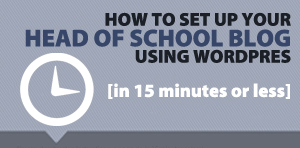 SHOWNOTES:
School Marketing Academy:  The 6 Key Elements of a Social Media Strategy ($29) – Learn what to post on social media!
See below or click here for more PODCAST episodes.
Download our FREE ebooks (see bottom of page)
Suggest a TOPIC or GUEST for the school marketing podcast.
If you have a question or comment about this episode or any of our school marketing podcast shows, leave us a VOICEMAIL.
Review our podcast in iTunes – your positive feedback tells other school marketing, admission and communication professionals that this is worth their time (remember, most podcast episodes are only 14 min and 29 seconds long!)
TWITTER USERS: tell all your followers about this podcast! (click to tweet)
Buffer