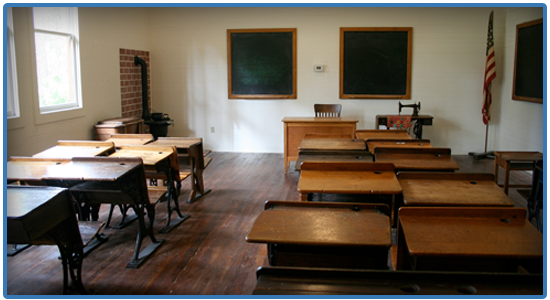 LEARN MORE ABOUT YOUR SCHOOL WORKING 1-on-1 WITH RANDY
Last July, I wrote about "11 Things to Post During the Dog Days of Summer" – a practical list of things to keep the marketing showcase going even when the chairs are empty and there is silence in the classroom, cafeterias and hallways.  It's March now and Spring Break is an abbreviated version of this absence of students (and most staff, too), but it's not a time to let your social media go silent.
Not unlike the summer months, keep in mind that while you are thinking already about a much-deserved vacation from the daily grind of promoting your school, Spring Break may well be a time when prospective families are poking around and looking at different educational choices for the upcoming year.  For those families who travel, conversations in the car may lead to some explorations on the iPad once arriving at the hotel.  Or for those enjoying a "stay-cation", there may be a desire to "just drive by that school" or to enjoy some extended conversation about additional educational options in town.  So just because you are needing a break, your school's social media marketing can't take a break during Spring Break!
Here are 3 ideas to keep the flow of marketable, shareable content flowing through your social media channels:
SCHEDULE IT! – Using some great social media management tools like Hootsuite, you can actually schedule your tweets and Facebook page posts so that there is consistent activity while you are sipping a Diet Coke on the way to the beach.  Write a couple of blog posts before you leave (one educational and one "showcational" to show off your students' creative video projects).  Then use Hootsuite to determine when you want it to post while you are gone.  If you need an easy-to-follow video to show you how to do this, friend Brendan Schneider pinned this video recently on "How to schedule a Facebook post using Hootsuite."  **UPDATE** – you will also want to check out Buffer to schedule posts in a different kind of way than HootSuite (I use both for different reasons).  Keeps the content flowing even when you are not wired in (check out Buffer for yourself).

VIRTUAL TOURS!

– Whether you use a QR code to advertise this, or just a memorable short URL, consider hanging a big banner out front saying, "Sorry We're Not Here – We're at the Beach! But Check Out Our Virtual Tour And Then Call Us Back in Next Week!"  Then send them to your website where you have short videos playing that give prospectives a behind-the-scenes look at your Athletic department, Fine Arts arenas, or some brief (and entertaining) videos from administrators.  This is a real opportunity to showcase personality.   And you can repurpose these videos as an extended Open House when you lack the sufficient time to personalize each family's explorations.  Propeller Academy offers 5 videos on their Virtual Open House and Chapelfield Christian Schools offers an insight into their High School, Middle School and Camps.  Nothing fancy – and a real opportunity to allow students to create the video marketing content, selling it from their point of view!  You could also schedule a "Virtual Tour" post on Facebook so people could see it even without having to drive by.

PINNING IS WINNING!

– While it may still be considered work because it falls in the social media world of photo-sharing and social bookmarking, who doesn't love to pin?  (OK, there are still many who have no idea what I just described.)  But for some of you, pinning interesting items on your school's Pinterest board is somewhat entertaining and fun while riding shotgun on the way to the slopes (if you're not a beach person).  A few schools using Pinterest that I follow include Sugar Grove Christian School in Houston and Pittsburg independent school, Sewickley Academy.
You can also encourage families to post their Spring Break photos to your school's Facebook page wall – perhaps even encouraging them to include a fun picture holding up a picture of your school's mascot (follow the lead of this Fort Worth marketing and PR agency on their fun Vicarious Vacations – photo album on Facebook).  You could even reward the "best photo" with a gift card or credit at the uniform store.  There are many creative things you can do.   If you have the time (or desire), don't hesitate to put a quick status update about an upcoming event (post-Spring Break) or respond to any comments on your scheduled posts.
Silence is golden, but not in social media.  Enjoy your own Spring Break, but don't let your social media marketing off the hook so easily.
-Randy
Buffer