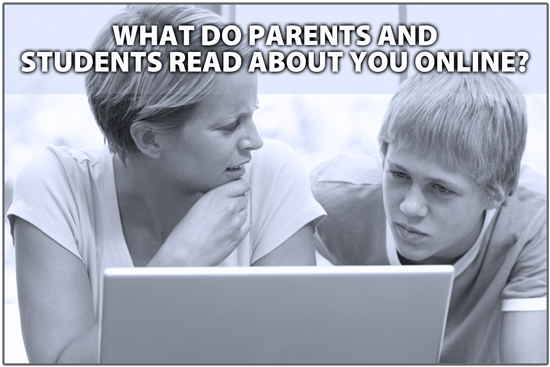 Who determines your school's online reputation? Do you control this? What about those things said about your school online?
Managing your school's online reputation requires diligence, not just a casual glance from time to time. You spend thousands of hours and dollars to project your school's perfectly crafted brand messaging, attempting to communicate your school's value with the needs of prospective families. But do you have control over all that is said?  In one fell swoop
Here are 3 common areas where negative comments can affect your online reputation:
Online Review Sites – whether it is GreatSchools.org, your Google listing, or perhaps some other site like Yelp, people have a forum to say pretty much whatever they want. You have to be intentional about getting positive reviews on these sites, because if not, you are "sitting duck" for some disenchanted student, disgruntled former parent, or an unhappy alumnus who chooses to offer "constructive" or worse, "destructive" criticism. And these are the words that prospective families see when they are researching your school on those sites.
Facebook – in the latest update to your school's Facebook Timeline, there is a new tab for "REVIEWS" that will prominently display anything people want to say about your school. Hopefully, happy families offer plenty of 5-star ratings and nice compliments, but it is a lousy place to see negative thoughts from someone unhappy with a specific "uncaring teacher", your "lackluster facilities" or "sky-high tuition increase" (these are actual phrases I have seen on some school's Facebook reviews).
Twitter – this is an area hardest to manage, but with some good tools, you can at least stand a better chance of hearing what is being said about your school's programs. Admittedly, with the rise of teens on Twitter, you will see the typical cynical teenager griping about your school in their tweets. While upsetting, you cannot control their speech and unless the content is stuff of libel or threat, it is not worth engaging (students complain). But perhaps a student or parent offers a legitimate suggestion on improving your school, then you want to know about it and interact with them. Leaving such communication unattended would simply be bad customer service.
If you need guidance in your marketing system (online reviews are a BIG part of that), sign up for a FREE 30-minute phone consultation with Randy.
**Bonus: click the image below for another article about online reviews.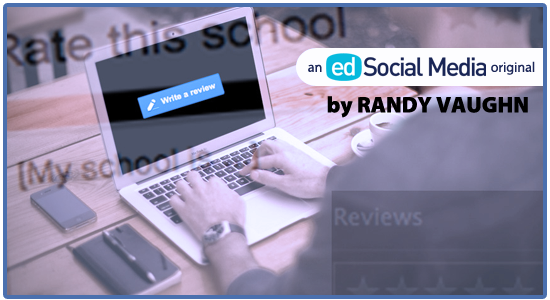 Buffer