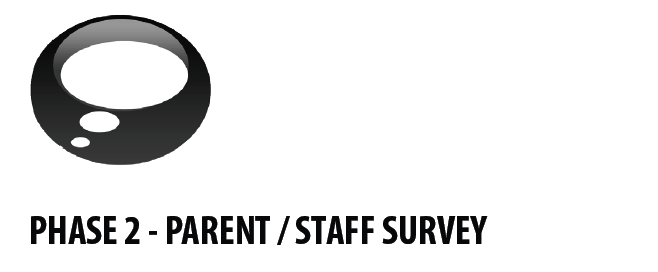 We will assist you in selecting laser-focused questions that allow parents and staff (can include Board, teachers, administration) to complete brief 5-minute online surveys to gather relevant data about the school's performance in the areas of communication, social/extra-curricular, academic quality, etc.  This helps us analyze internal thoughts and perspectives on your school's performance and referrability.
When possible, this survey is conducted at least 2 weeks in advance of the clinic (Phase 3) to allow time to analyze results and present them at the time of the clinic. The anonymous surveys are completed 100% via an online survey tool.
GO TO BACK TO PHASE 1 – NEEDS ASSESSMENT
GO TO ONTO PHASE 3 – CUSTOMIZED MARKETING COACHING CLINIC
.
.