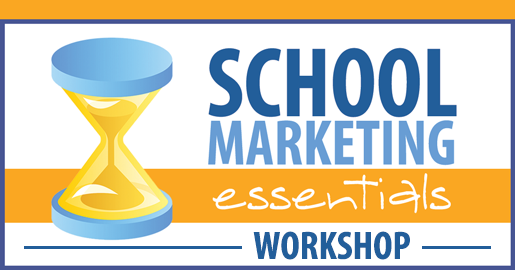 (Discounted to $2950 til Aug 31)
Over the years of working with Christian schools around the country, we have worked with schools from early childhood only to PK12 schools. One of the things we really enjoy doing is spending a day with a school during a School Marketing Essentials Workshop. As a matter of fact, one of the first ways we ever helped schools was with a one-day workshop back over a decade ago which resulted in the school's first enrollment growth in a long time.
During this one-day workshop, which usually occurs on a Saturday to allow for business leaders and volunteers to attend, we will help you first understand the scope of school marketing, helping to bring clarity to your enrollment management team (administration and admissions). As well, you will spend considerable time focusing on the 3 Rs of school marketing: RECRUITMENT, RETENTION and REFERRALS. You will also have a full session helping you to prioritize and optimize your school's social media efforts. In the end, your entire team will know the key components of installing a school marketing system unique to achieving your enrollment goals.
Limited days available so act quickly!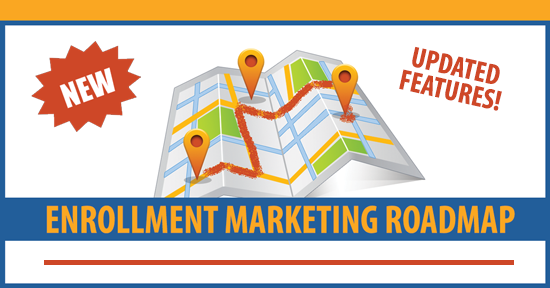 * Still our best offering *

We loving helping schools map out a marketing system that can benefit their school for years, not just something that works in the short term. That's why we have made updates to this popular product that can still help give your school a roadmap for enrollment success!
This Enrollment Marketing Roadmap begins with a virtual call with your key school leaders to do an assessment of your current marketing efforts. From there, we will identify the biggest areas of concern so we can address those with proven techniques that have helped other schools grow based on our years of experience. We will continue with 6 additional virtual calls completed over a 3-month period of time. After these calls, we will develop appropriate action steps to completing the new ideas and concepts we will have discussed during our time together.
Finally, in addition to follow-up accountability emails, we will provide you access to our School Marketing Video Library. We will give you access to 6 videos of your choosing based on the needs you have at your school. These videos will cover a variety of topics including Retention, Use of Social Media, Referrals, Using Parents as Ambassadors and other great time-sensitive topics!
HOW CAN WE HELP YOUR SCHOOL?
.
What schools have said about working with us!
CASE STUDY: St. Joseph Christian School, St. Joseph, MO
"We are encouraged and surprised by this type of growth.  As you know, growth is blessing, but wow, it is much more inconvenient as well.  Thanks for your guidance and strategies for growth.  Without a doubt, (Randy was) a key part for providing sound suggestions for experiencing growth."
SUCCESS:
Prior to working with us – 265 students
AFTER working with us – 309 students (17% increase)
Randy Vaughn quickly became a good friend to Covenant Life School, and he changed forever how we market our school. He realigned our understanding of marketing to help us think about what we can do to build a stronger sense of community and satisfaction among our current families so they will re-enroll and refer their friends. He helped us organize our marketing team to begin using an integrated social media system, with a systematic approach for planning our marketing strategies and methods. And he walked us through how to develop and present valuable content with shelf life to educate families and build trust so they will consider how our school can meet their needs, calm their fears and fulfill their desires.
CASE STUDY: Columbus Christian Academy, Columbus, MS
"Randy really helped us get a strong marketing foundation. We worked closely with Randy through many of the beginning steps of establishing a long range marketing plan in a way that was understandable for those of us "outside" the marketing circles. Just can't say enough about the practical USABLE advice and direction we received."
SUCCESS:
Prior to working with us – 262 students
AFTER working with us – 283 students (8% increase)
Our marketing department spoke with Randy over the phone, and he offered some very helpful suggestions to step up our posts on social media. We will be implementing his suggestions, and it will be interesting so see how it impacts traffic on social media and our website. Thank you for helping out Central Valley Christian, Randy!
Connect with us on Social Media!
Private & Christian School Marketing