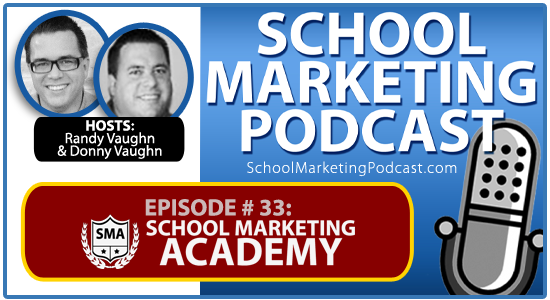 In a special edition of the School Marketing Podcast, we announce the School Marketing Academy!
At the School Marketing Academy, we offer self-paced, low-cost, online school marketing courses designed to help you learn marketing.
Currently, we have multiple courses about social media, Facebook, online reviews (coming soon) and more to come.  Plus, in order to give you a taste of what the School Marketing Academy is like, we are offering a FREE course, "The 3 Rs of School Marketing: Recruitment, Retention and Referrals"
LISTEN TO OUR ANNOUNCEMENT:
TAKE A LOOK AT THE SCHOOL MARKETING ACADEMY!
Buffer