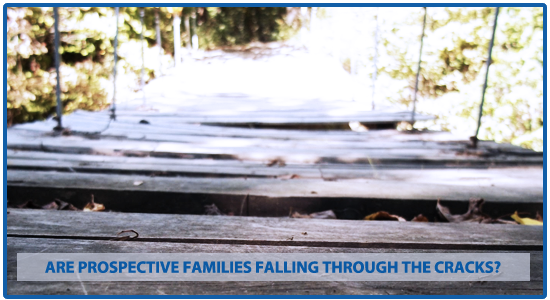 Email continues to be one of the strongest venues for communicating with prospective families. Here are the 5 best reasons why this is true:
PERSONAL: People still check their inbox for personalized messages. Parents are likely getting emails from their teacher in public school, from their church, and from other news items they have subscribed to.  Not to mention emails from their friends.  Admittedly, Facebook or other social platforms allow direct messages, but for anything of length, email is where people turn to.
INTIMATE: Social media reaches people with a mass message but people's inboxes are private and intimate.  People "feel" like the message is sent to them (even if it is a message sent to a larger audience).
HIGHER VISIBILITY: Facebook's revenue generating emphasis keeps people from seeing your posts. There is a much higher chance of someone seeing your message in their email in their inbox.  Plus, some people unlike your Facebook page on a whim, but are unlikely to unsubscribe to your email list.  Even if they do not read every word, they will often see the message in their inbox.
ACTION: Email marketing often gets people to take action more so that social media.  I take action often on Facebook posts or tweets, but I know my personal habit indicates I do a lot more action from items in my email (that Friday afternoon pizza email coupon sure is tempting!)
CHECKED: While a growing number of people are on social media constantly, there are still many in your target market who will only check Facebook periodically.  They do, however, open their email inbox every day.
How can you use email marketing? Here are 3 important ways to consider:
GOOD: Open up Mac Mail or Outlook or Gmail and send a personalized email to specific prospective families. Perhaps they visited your school at recent Open House event. You were smart to jot down a note that the Dad was a Broncos fan or that Mom has aging parents in another state. In your personalized email, you send a note of appreciation for their attendance with a sincere acknowledgement of the personal events going on in their lives that weigh heavy in their minds as they ponder the investment of private education. Or you write a fun note after the Super Bowl to congratulate him in his favorite team's victory. Including personalized information in private emails is preferable in lieu of a cut-n-paste email they assume you sent to everyone. You can include links to action steps such as enrollment forms, a video greeting from the volleyball coach they missed seeing, or to a testimonial page of another family at your school to whom they might relate. These emails are more natural one week after an admissions event or campus tour. But 2 weeks or 2 months later, you may seem like the incessant sales guy never leaving them alone.
BETTER:  You should also consider a systematic campaign of email marketing that provides high quality help on a regular basis.  These emails are sent to a mass audience, everyone on your opt-in email database list (we recommend Constant Contact which offers a 30% discount to nonprofits!)  In these messages, it is not meant to be strong sales language coercing them to make an enrollment decision. These messages arrive weekly, twice a month or even monthly into the inbox of every prospective who you have your database. In some way another, they have subscribed or expressed an interest in your school to be on this list. In no way am I advocating buying lists and spamming without permission. These messages are meant to nurture a relationship with each prospective family depending on where they are in the decision process. In my own business, one client had opted into our email database 9 months before he ever said "yes" to working with us. He called me one day, thanking me for the regular communications the past few months. He noted that morning's email as the one message that finally compelled him to take action. Although he was on our list, I had assumed his initial interest had simply waned and that he was not interested. That reinvigorated my email m as marketing efforts, now knowing there were likely other future clients just like him reading and being nurtured. You should also consider a systematic campaign of email marketing that provides high quality help on a regular basis.
BEST:  A balance of the above two approaches is ideal.  If you just rely on that single follow-up email to get personal, you miss out on opportunities a few weeks or even months to make that intimate connection.  Whether you have 10 or 100 people to follow up with, you should set yourself a calendar and start sending those emails out a few weeks after that initial email.  Again, it does not have to be a pushy sales email, ("have you had a chance to talk over with your husband about enrolling your 3 kids at our school?"), but it can be a simple acknowledgement that you remember their visit.  Sending a personalized email can be powerful if it says, "I remember during your visit we discussed the how hard the transition would be from homeschooling.  Well, we just received this video testimonial from a similar familiar where they talk about their journey. I thought it would resonate with you."  But then allow them to receive periodic emails with high-value content as well.  Not heavy promotional messages, either.  Nor are they "here is what you missed by not being on our campus" emails (guilt never works).   You can intersperse some "event" scrapbook recaps, but do not dwell on just yearbooking them to death!  Consider their needs, pains, problems, frustrations and fears and write content that helps them.  "5 Tips to Choosing a College", "3 Ways to Shrink Debt Immediately", or "How to Raise a Godly Middle School Boy" – these are topics that will grab their attention, resonate and connect your values to those of the families you want to reach.  Over time, you systematically earn their trust. 
Yes, a personalized email is good but you may not have time to do that year round for every prospective family. But you cannot just send your follow-up email after an admissions event and then abandon relationship-building communication with them. Each family is unique and a strong consistent and systematic email marketing effort will ensure no prospective falls through the cracks.
Buffer