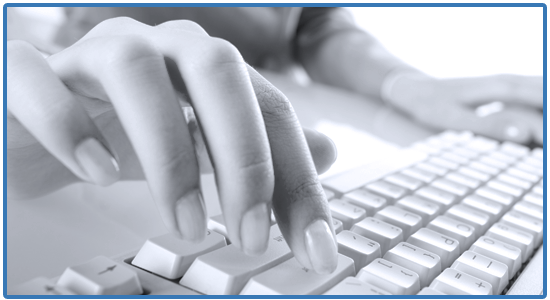 In the post-secondary market, most colleges and universities are registered as .edu.  However, for the rest of you in other schools in the U.S., what domain name should you select for your school?  Should your school select .com, .org, or even .net?  Or something else?
Let's look at a few examples:
.ORG
I do not believe there is any law that stipulates that only non-profits can use the .org domain extension.  However, public perception probably sees a .org site as a non-commercial venture.  In this light, having your school's main domain registered as a .org is smart.
.COM
In 2013, I still believe that .com sites are the most popular and most memorable for the average person.  My hunch is that prospective families (who do not know the exact URL) might type in "yourschoolname.com" first before they type in "yourschoolname.org" – so for that reason alone, I would advocate purchasing the .com domain.  But there is no need to host it separately.  Simply have the company where your name is registered redirect it to the .org site.  Plus, keep in mind that there are folks out there who might grab "yourschoolname.com" and park it (or worse, redirect it to something inappropriate or to a competitor), so this is another reason to simply pay the small fee to secure the .com domain.
OTHER DOMAINS
This is not an article about mobile, but that should be considered.  What about .net, .me, etc…? If you are hyperprotective of your brand, then go and secure every domain extension you can get.  They do cost and that adds up.  I do not think anyone looking at a school would type in "yourschoolname.net" – just do not think it will happen.
SUBDOMAINS
Having subdomains (usually talk to your hosting provider to see if this is possible) could drive people to unique areas such as athletics.  Usually within a subdomain (athletics.yourschoolname.org), you may also be able to launch a unique version of your site with a different layout and design (on most websites, within the yourschoolname.org, most of the design is similar).  You could launch an entire site with a different .org around your school's mascot such as "yourschoolmascotathletics.org" – but it depends if you want the "yourschoolname" consistency or not.  Whereas most schools offer a "yourschoolname.org/athletics", most of the time the design will have to be consistent with the Academics area just as Fine Arts.   It really depends on how specific you want to get with the layout/design/content for each area.
MARKETING DOMAINS
Certainly, we encourage the use of marketing domains to drive people to a specific landing page during a limited campaign.  Perhaps you are in the middle of recruiting season and you are at a "meat market" event with 20 other private schools.  It is difficult in these environments to differentiate because you are all given a 10'x10′ area and a table.  Rather than driving people to "yourschoolname.org" (just like everyone else), why not be bold/provocative/memorable and grab "BestPrivateSchoolInDallas.org"?  This will make you feel a little awkward and may create a little tension around you, but I suspect more families will remember your domain name when they get home more than anyone else!  Have a little fun on the page and let students create 30-second videos on why they think your school is the "bestprivateschoolin___(city)____.org" – and maybe even poke fun at the pompous sound to the domain.  In reality, the point is to get them to the site so you can lead them to your main .org site.
One of the better recent examples of this at a university level is Oregon State's "Powered by Orange" campaign.  To visit (see this marketing domain in use):  http://poweredbyorange.com/
(read more about the PBO case study at MStoner.com)
Follow me on Twitter: @schoolmktg

Buffer