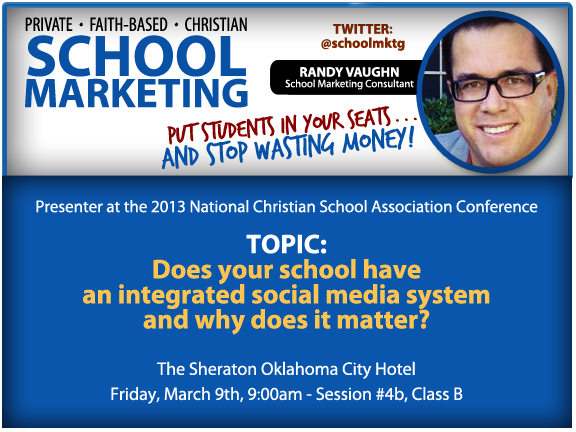 Does your school have an integrated social media system?  Does it matter?
I hope the answer to both questions is "YES!"  But if not, let me tell you about why it's important.  This is a session based around an idea we have been sharing with schools about social media.  There are 3 key components of your school's social strategy:
Integration – weaving social media into your "traditional" marketing tools
Interconnected – make sure the social channels talk to one another
Intentional – create a systematic approach, a calendar, and a team approach
Your social system should not operate in a bubble, isolated from other parts of your marketing.  The exclusion of social media paths in your "traditional" marketing efforts (direct mail, radio, billboard, etc…) confounds the audience and leaves them without a natural customer path (I'll write about this in a future post).  When your "traditional" marketing methods are not integrating your social media channels, your audience views this as chaotic and disconnected.  When your "traditional" marketing tool points you to an online social platform, when in turns leads you to another action step, then your effective social strategy communicates cohesive strength.
To read more:  "3 Ingredients of Your School's Social Strategy"
Buffer