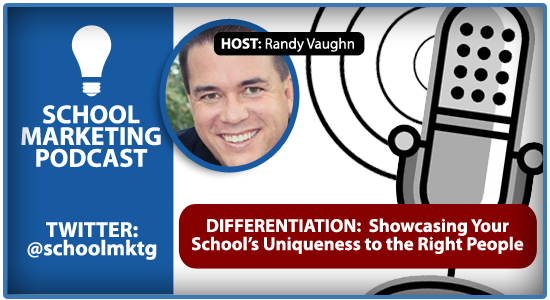 In the continuing pursuit of on-demand content for school administrators, admissions professionals and marketing and communication directors for private schools, we launch the next episode the school marketing podcast.  In this episode, I share ideas on differentiation – a very broad topic.
In order to break it down, I share ideas on how schools need to understand their target market when communicating the appropriate differentiators.
Something this summer, we hope to have this podcast officially into iTunes – until then, please click on the "+" sign below to play the 28-minute episode.
SCHOOL MARKETING: Randy Vaughn – Differentation: Showcasing Your School's Uniqueness to the Right People
See below or click here for more PODCAST episodes
Buffer